Rome's newest metro station will incorporate newly discovered ruins
Comments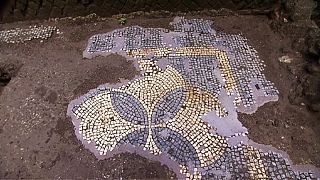 The Italian city of Rome is to open its first archaeological metro station.
Ancient Roman ruins and mosaics have been discovered during work on the city's third underground train line about nine metres below street level.
This recently discovered Roman barracks dating back to the second-Century AD is being integrated into the new station on the city's metro system.
City officials plan to incorporate the ancient ruins into the new metro station, which is expected to open in 2020.