H&M's April sales chilled out by unseasonably cold weather
Comments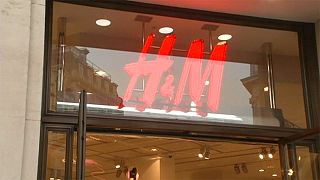 H&M said unusually cold weather in several key markets – including snow in Germany – led to a smaller than expected sales rise in April.
The world's second-biggest fashion retailer after Spain's Inditex saw a five percent increase from a year earlier measured in local currencies. Analysts polled by Reuters had predicted nine percent.
The Swedish company said: "The cold spring which continued into April in several of H&M's large markets has had an unfavorable impact on sales of transitional garments."
According to Textilwirtschaft industry data, overall apparel sales in H&M's biggest market Germany were up two percent in April.
Industry experts point out that monthly fashion sales tend to be particularly volatile at this time of year, especially for companies that rely on impulse purchases made mainly in stores.
Warmer forecast
Societe Generale analyst Anne Critchlow said: "Cold weather was no doubt the main problem and given the much warmer weather recently across Europe, together with some pent-up demand following a cold spring, we expect much stronger sales in May."
But there are concerns about slowing underlying demand following weak performances by other clothing retailers.
Britain's Next this month lowered full-year sales guidance, warning weak performance could indicate softer underlying demand for clothing and a wider slowdown in consumer spending.
US rival Gap reported a bigger-than-expected sales drop in the quarter that ended on April 30.