Cannes Festival: EU film-funding project celebrates 25 years
Comments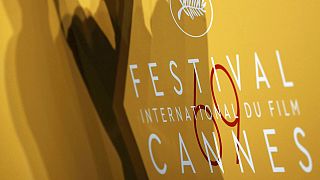 Almost half of the films in the official competition at Cannes this year are supported by the EU MEDIA programme.
The project – celebrating 25 years – has invested more than 2.4 billion euros in the movie, TV and video industry.
The aim is to boost cultural diversity and circulation of European productions.
"I think it's a success story. A hundred million a year we are using to co-finance European film, European works and to send out a clear message says European content and says cultural diversity, under a European umbrella. I'm happy," said Gunther Oettinger, Commissioner for the Digital Economy and Society.
The MEDIA programme has also helped to train thousands of producers, directors and screenwriters.
"MEDIA does fantastic work. And I think there will be more European films produced in all European countries, which will be shown at the Cannes festival for sure – and at other festivals in the world," said film director Costa-Gavras.
Spanish film "Julieta" is among the Cannes competitors which has received EU support.
French drama film "Staying Vertical" has also benefitted from the MEDIA programme.