US: Bidding for Zimmerman gun tops 57 million euros
Comments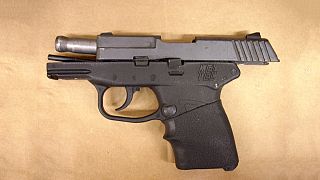 Bidding in an online auction for the gun used to kill unarmed teenager Trayvon Martin in the US in 2012 has topped 57 million euros.
But the amount appears to have been inflated by fake buyers with names such as a "Racist McShootFace."
The weapon is being sold by George Zimmerman, 32, who shot Martin.
He said he acted in self defence and was cleared over the death.