Apple backs Chinese ride-hailing service Didi Chuxing in blow to Uber
Comments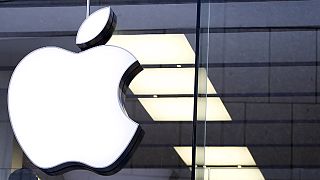 Apple says it has made a big investment in the dominant Chinese ride-hailing service Didi Chuxing, dealing a major blow to its rival Uber.
The investment – the equivalent of 883 million euros – is to help Apple better understand the critical Chinese market according to Chief Executive Tim Cook, who is due to visit the country this month.
"We are making the investment for a number of strategic reasons, including a chance to learn more about certain segments of the China market," Cook said. "Of course, we believe it will deliver a strong return for our invested capital over time as well."
Apple just invested $1 billion in Didi, Uber's biggest rival in China https://t.co/dUQyqkLdJK

—

WIRED

(@WIRED) May 13, 2016
Didi says it handles more than 11 million rides a day with 300 million Chinese users.
Didi Chuxing, formerly known as Didi Kuaidi, said in a statement that this was the single largest investment it has ever received
This rare investment by the tech giant comes as Apple tries to reinvigorate sales in China and as its main smartphone business slows.
Didi Chuxing head says #Apple deal closed in 22 days, talks in progress in several areas https://t.co/7BGkk9b3cNpic.twitter.com/gPgwoIBj06

— AppleInsider (@appleinsider) May 13, 2016
Although Apple's sales in China have slumped amid slowing economic growth there, Cook stressed he remained confident in the market.
"(The deal) reflects our excitement about their growing business … and also our continued confidence in the long term in China's economy," Cook said.
Apple-Didi aftermath: How devastating is the $1B investment for Uber? https://t.co/oKVNQK9YQ2 by obrien</a> <a href="https://t.co/R1oDmotC85">pic.twitter.com/R1oDmotC85</a></p>&mdash; VentureBeat (VentureBeat) May 13, 2016
See also:'iStruggle' – how Apple Is trying to get its groove back