Woody Allen's 'Cafe Society' kicks off Cannes
Comments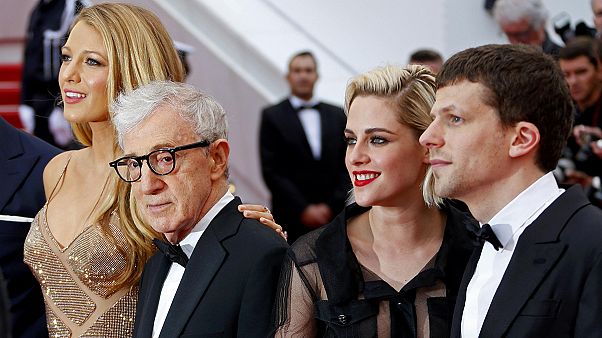 The stars have been out in Cannes, as the world famous film festival kicks off on the French Riviera.
This year's jury members were among those strutting their stuff on the red carpet on Wednesday.
They are led by US director George Miller this time around.
French actor Vincent Lindon is also in town. He picked up the Best Actor gong last year for his role in The Measure of a Man.
CÉRÉMONIE D'OUVERTURE / OPENINGCEREMONY#Cannes2016pic.twitter.com/3z4oxH0AQR

— Festival de Cannes (@Festival_Cannes) 11 May 2016
Twenty-one films are in competition in Cannes, with the jury deciding which one will bring home the coveted Palme d'Or prize.
Euronews' Frederic Ponsard reported: "The festival is well and truly open. From the first day, an incredible number of artists have arrived from all over the world. Big names are expected this year, from Julia Roberts to Steven Spielberg and George Clooney to Robert de Niro.
"The stars are here not only on the screen, but also on the red carpet."
This year's festival's opened with the premiere of Woody Allen's "Cafe Society."
It is the third time the veteran American actor and director has kicked off the show. But, once again, his film will not be in the main competition.
Café Society's team soon on the redcarpet for the Opening of #Cannes2016 & live on TV Festival de Cannes https://t.co/YJcUpFbSJc

— Festival de Cannes (@Festival_Cannes) 11 May 2016