Rousseff lives to lead another day: Brazil's lower house suspends impeachment process
Comments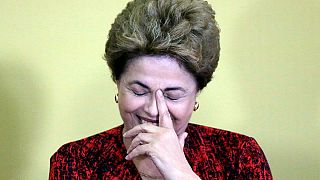 The acting speaker of Brazil's lower house of Congress has annulled the impeachment process against President Dilma Rousseff.
Rousseff acknowledged that an appeal had been accepted and the process suspended. However, she added that the consequences of the decision remain unclear, saying she has not received any official information.
Waldir Maranhão cited procedural flaws as the main reason behind his decision to return the vote to the lower house, which is known as the Chamber of Deputies.
His predecessor, Eduardo Cunha, was suspended on May 5. Rousseff's influential rival is accused of trying to intimidate congressmen and obstruct investigations against him, according to a court spokeswoman.
Cunha is alleged to have received bribes in a huge corruption scheme at state-run oil company, Petrobras. He was at the forefront of the push to impeach the president.
The senate had been due to vote on Wednesday (May 11) whether or not to begin court proceedings against the president. She is accused of doctoring Brazil's fiscal accounts to hide a massive budget deficit ahead of her 2014 re-election.