Labour election losses in Scotland deliver big blow to Corbyn
Comments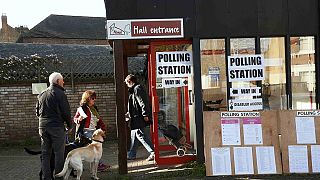 Jeremy Corbyn's opposition Labour Party has lost ground in local elections in England according to incomplete results on Friday morning but it is north of the border that his nightmare scenario has taken shape.
In polls to elect the devolved Scottish parliament, Labour has lost a string of seats and could end up in third place behind the Conservatives in what was once its traditional heartland.
Nicola Sturgeon's SNP Scottish Nationalists are on course, as expected, to celebrate an historic, third successive election victory in the Scottish Parliament.
Nicola Sturgeon says the SNP has won a third consecutive Scottish Parliament election https://t.co/t770f3N9Y6#SP16https://t.co/BrhGHSJw19

— BBC Scotland News (@BBCScotlandNews) 6 mai 2016
"What we are seeing tonight is the SNP replacing Labour." she said.
One silver lining on the cloud for Labour would be victory for its candidate Sadiq Khan in the London Mayoral election. The hot favourite to win, he will make history as the first Muslim in the job if he can beat the Conservatives Zac Goldsmith after a bitterly-fought campaign.
Filling the shoes of flamboyant Conservative mayor Boris Johnson won't be easy for anyone.
The results in the capital are not expected until later on Friday.