Former Fifa vice-president Jeffrey Webb facing life ban from football
Comments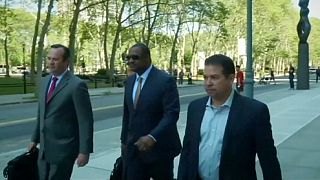 Disgraced former CONCACAF president Jeffery Webb is facing a lifetime ban from all football-related activity after FIFA's ethics committee opened up proceedings against him.
The 51-year old former FIFA vice president from the Cayman Islands pleaded guilty to racketeering, wire fraud and money laundering at the United States District Court in November.
He was one of seven people connected to football's world governing body to be arrested in dawn raids on a Zurich hotel in May of last year, just before FIFA's annual congress.
A likely lifetime ban by FIFA appears the least of his worries though as he is expected to be sentenced in federal court in Brooklyn next month where he faces up to 20 years in prison.