Seattle May day march turns violent
Comments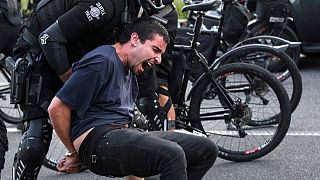 At least five police officers have been injured and nine people arrested during violent May Day protests in the U.S. city of Seattle.
There were ugly scenes in Seattle's downtown district as anti-capitalist demonstrators through rocks and other projectiles at police, including Molotov cocktails.
One officer reportedly suffered a gash to the head.
A large deployment of riot police, both on foot and bicycle, quickly moved in to control the crowd.
The annual May Day demonstration in Seattle has frequently been the scene of violent unrest in the past.