Iran votes in second round of parliamentary elections
Comments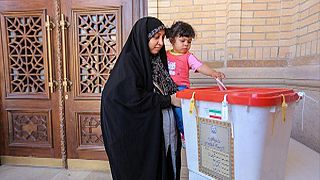 Voters in Iran voted in a second round of parliamentary elections on Friday (April 29).
There are 68 remaining seats to fill.
The remaining seats are all in constituencies where candidates failed to get 25 percent of the votes cast in the first round at the end of February.
The new parliament will have no direct control over major policy matters but it will be able to support President Hassan Rouhani's policies. That, in turn, would bolster Iran's economy which has been struggling after years of sanctions.
The first session of the new parliament is set for May 27.