Surprise fall in French jobless total, but underlying trend still grim
Comments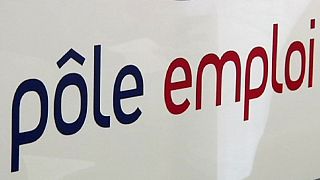 The latest French jobless numbers might have them breaking out the champagne at the presidential palace in Paris.
The number of people claiming unemployment benefit dropped by 60,000 in March.
That more than reversed a spike in February which took the jobless total to a new record high.
The Labour Ministry said that the number of people registered as out of work in mainland France stood at 3,531,000 in March, down 1.7 percent over one month, but up 0.5 percent over one year.
#France#Unemployment Benefit Claims decreased to -60K https://t.co/IHRsiw4ZVBpic.twitter.com/lodwwp9WuY

—

IECONOMICS

(@iECONOMICS) April 26, 2016
It is a rare boost for President Francois Hollande as he struggles to convince the French people their economy is recovering.
The government has said such volatility in monthly figures is typical when a recovery takes root.
However the Labour Ministry's figures showed much of the decline came from people not updating their job-seeking status which meant they were not counted.
And as well as the jobless total being up on March last year, the number of those in part time work rose to a new high and the average time unemployed people spent out of work reached a new record of 580 days.
Hollande has failed to deliver on promises to get unemployment falling and has said he would not run for re-election in the presidential election next year unless France makes headway against unemployment by the end of this year.