Austria: An outsider for president?
Comments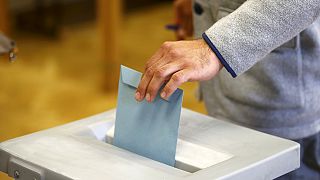 Sunday is election day in Austria and for the first time a candidate from outside one of the two main parties, that have dominated post-war politics in the country, could end up with the job.
The centre-left Social Democrats and the conservative People's Party have filled the post since it was first put to a popular vote in 1951. The two parties have ruled the nation of 8.7 million in tandem for most of the post-war era.
But the three frontrunners for president this time around are outsiders.
They are Irmgard Griss, a former high court chief justice who headed a hard-hitting inquiry into Austria's biggest banking disaster. She would be Austria's first female president if elected.
She is standing as an independent as is Green Party veteran Alexander van der Bellen, 72. With the migrant crisis dominating debate, he has criticised the government for being too harsh in its treatment of asylum applicants.
Not so, says his main rival, Right-wing Freedom Party (FPO) candidate Norbert Hofer. He insists it has been too soft.
Austria has become a major destination for refugees in Europe's migrant crisis.
The president plays a largely ceremonial role but he or she is head of state, swears in the chancellor, has the authority to dismiss the cabinet and is commander in chief of the military.
If, as forecast, Austrian voters pick an outsider, it would shake the foundations of the centrist coalition government.
With no-one expected to get an outright victory in the first round, a run-off vote in May is likely.