Belarus: the silent victim of Chernobyl?
Comments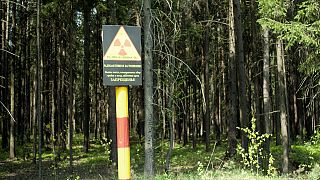 Focus on the victims of the Chernobyl nuclear disaster, whose 30-year anniversary is being marked this week, naturally falls upon the host country, Ukraine.
Yet the catastrophe had a major impact upon neighbouring Belarus, heard a recent conference on Chernobyl, held at the National Institute of Oriental Languages and Civilisations in Paris.
On April 26, 1986, and in the days after the reactor's explosion, a southerly wind pushed around 70 percent of the radioactive cloud spread over Belarus, particularly the south and south-east. As a consequence, 23 percent of Belarus' territory was contaminated, compared to 4.8 percent in Ukraine and 0.5 percent in Russia.
The most-affected region is Polesia, close to the Ukrainian border, and the districts of Mazyr and Gomel, which suffered the same level of radiation as the Ukrainian side.
In addition the districts of Moguilev, in the east, and Vitebsk in the north-east, have similar amounts of Caesium-137 contamination.
Belarus is affected at different levels but being a "soft" dictatorship it is very complicated to manage the contamination.
Over the last decade President Alexander Lukashenko has been conducing a massive campaign to minimise the effects of radiation. There is no medical records of disease and no state help for the population. Nevertheless, the Belorussian side have created the so-called Polesky State Radioecological Reserve. In principle, it is an off limits area devoted to the study of a contaminated habitat. As a term of comparison, the contamination by Plutonium 239 (very high in the city of Prip'jat') has a half-life of 24,100 years: it means that radiation levels will be halved in 24,100 years
Photos credit © Andrea S. Neri, 2010