At least 16 people killed after heavy rain triggers landslide in India
Comments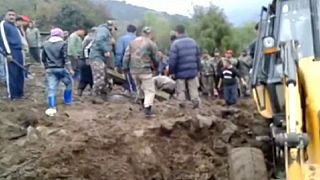 Search and rescue operations were underway on Friday (April 22) in northeastern India after a landslide killed at least 16 people in the early hours of the morning, local media reported army officials as saying.
The landslide, triggered by heavy rain, struck a village in Tawang district of the remote northeastern state of Arunachal Pradesh at about 3 a.m., local media reported.
A National Disaster Response Force (NDRF) team had been sent to the site, they added.
Most of those still feared trapped under mud and debris were labourers engaged in construction work when the incident happened, local media said.
Reuters