Police hold attack drill on Cannes red carpet ahead of film festival
Comments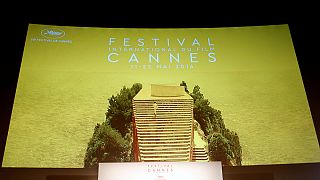 French authorities staged a security exercise around the Palais des Festivals in Cannes on Thursday (April 21) in preparation for May's grand cinema event.
In a shooting attack simulation, several gunmen stormed into the building while police attempted to secure it and help the injured.
France has staged several such drills in recent weeks ahead of the Euro 2016 tournament taking place in June.
The Cannes exercise involved not only special intervention police but also local municipal police, usually the first respondents in such attacks.
Two hundred volunteers participated in the drill ahead of the 69th edition of the Cannes film festival scheduled between May 11 to May 22 and expecting huge crowds.
France continued to face an "extremely high" security threat, months after November's Paris attacks that killed 130 people, French Interior Minister Bernard Cazeneuve said in March.
Following the deadly blasts in Brussels last month, France deployed 1,600 additional police officers to bolster security at its borders and on public transport.