EU charges Google with abusing Android dominance
Comments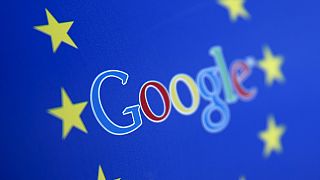 European Union antitrust regulators accused Google on Wednesday (April 20) of abusing the dominance of its Android mobile operating system in deals with phone makers and mobile network operators.
The charge, which came after a year-long investigation, could hit a cash cow for Google, a unit of holding company Alphabet Inc: last year, the tech giant made close to 10 billion euros from ad sales on Android phones with Google apps such as Gmail and Maps.
The tech giant, which said it behaved in good faith, risks multi-billion euro fines and could be forced to change its business practices.
The Commission alleges it forced smartphone makers to pre-install the Google Search engine and Chrome browser, and prevented manufacturers from selling devices using rival software.
More than 80 percent of smartphones worldwide run on Google's Android operating system.
Google Android is "imposing restrictions" hampering rivals & harming consumers, says EU https://t.co/8tzIUPxLB7pic.twitter.com/YZGCo3JTBZ

— Georg von Harrach (@yourmeps) April 20, 2016
"A competitive mobile Internet sector is increasingly important for consumers and businesses in Europe," European Competition Commissioner Margrethe Vestager said in a statement.
"Based on our investigation thus far, we believe that Google's behaviour denies consumers a wider choice of mobile apps and services and stands in the way of innovation by other players."
Here's some background reading on what the Google #android case is about >> https://t.co/MXCSENfuSO by nicholashirst_</a></p>&mdash; Anne Laumen (AnneLaumen) April 20, 2016
Google, which has 12 weeks to respond to the charges, said in a statement that Android was a remarkable system based on open-source software and open innovation.
"We look forward to working with the European Commission to demonstrate that Android is good for competition and good for consumers," Google's general counsel Kent Walker said.
Google is already under scrutiny for promoting its own shopping service in online searches at the expense of rivals. That case, which has dragged on since late 2010, culminated last year with the European Commission hitting the company with antitrust charges.