Venezuela reverses half-hour time change
Comments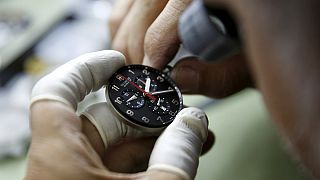 Venezuela has reversed a half-hour time change that was one of the signature measures of former president Hugo Chavez's idiosyncratic 14-year rule.
Chavez turned Venezuela's clocks back 30 minutes in 2007 so that children could wake up for school in daylight.
But his successor Nicolas Maduro has decided to return to the previous system, four hours behind GMT, to ensure more daylight in the evening when energy consumption peaks.
A severe drought is affecting the Guri reservoir that provides two-thirds of Venezuela's power needs, and water and electricity outages are frequent.
"Right now we are four and a half hours behind; we will move to being 4 hours behind Greenwich meantime. We will return to the time zone on the 60th parallel west," Science Minister Jorge Arreaza said.