Putin says meldonium use not an issue, Russia must work closer with sports bodies
Comments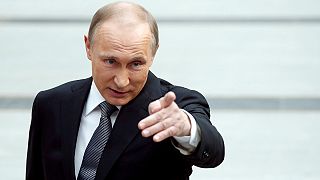 Russian President Vladimir Putin, in his annual televised phone-in with the Russian people, has spent a portion of the broadcast discussing doping in sport, which has led to a cohort of Russian athletes falling foul of new stricter rules.
Putin said Russia needed to improve its work with international sporting organizations and react promptly to their requests, but denied meldonium abuse was an issue.
"This drug has never been seen as doping. It does not effect – and this is for sure – the results. It just supports the heart muscle, to keep it in good shape during very acute exercise. For some reason they decided to include it," he said.
Since meldonium was banned some of the biggest names in sport have suffered bans, but this week antidoping agency WADA said it could not be confident its findings would lead to 172 athletes missing out on the Rio Olympics.