Spain: police arrest French 'arms supplier' to Paris supermarket gunman
Comments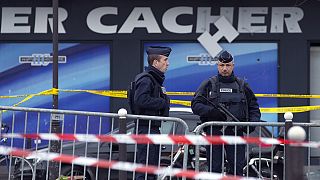 Spanish police have arrested a French man suspected of supplying weapons to the Islamist militant who attacked a Paris supermarket. The siege in January 2015 left five people dead.
Antoine Denive was arrested in a raid in Rincon de la Victoria, a town close to Malaga, in a joint operation with French police.
The interior ministry stated that the 27-year-old fled Paris in the weeks after the attack to continue illegal arms dealing in his new base on the southern coast of Spain. The ministry did not state whether Denive was suspected of belonging to a terror network.
The suspect denied selling arms to Amedy Coulibaly.
According to Spain's High Court Coulibaly had visited Madrid with his wife just days before the attacks in Paris.
Coulibaly held-up a supermarket a few days after two men stormed the offices of satirical newspaper Charlie Hebdo killing 12 people.
In total, 17 people were killed over three days of terror attacks in the French capital.