Lost grandmother found after nine days in Arizona wilderness
Comments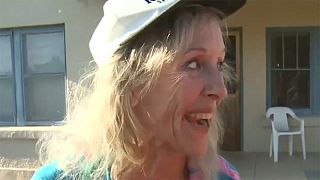 A 72-year-old woman who got lost in the Arizona wilderness was rescued after nine days thanks to rescuers who spotted a 'Help' sign written on the ground in sticks.
American Ann Rodgers was on her way to Phoenix to visit her grandchildren when she took a wrong turn and ran out of fuel. She survived by drinking pond water and eating plants. Officials said she was suffering from exposure but was in a fair condition.
She remained philosophical about her ordeal saying it offered inspiration for future art projects.