Czech Republic wants to adopt new name of Czechia
Comments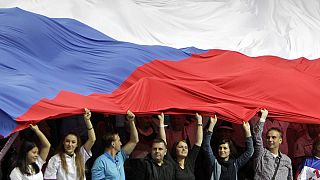 The Czech Republic should introduce an official shortening of the name to use in English and other foreign languages, the country's foreign minister has declared.
Lubomir Zaoralek said he was confident of getting approval from fellow ministers and the heads of both houses of parliament to authorise the name Czechia to be added to the United Nations register.
The name would be the equivalent of the Czech word Cesko and could be used at sports events and for promotion of the country and its products.
While Italians, Germans and Slovaks already use a shortened name, English speakers have not adopted one and only refer to the country as the Czech Republic. Translations of Czechia would be used in English, Arabic, Spanish, French, Russian and Chinese, according to the Prague Monitor website
There is even a website created to promote the name