Police swoop on "criminal families" in Berlin
Comments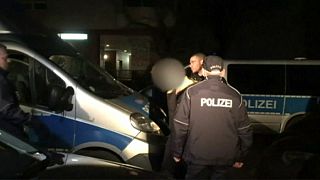 Eight people have been arrested in Berlin as part of an investigation into a suspected network of criminal families.
Police carried out 16 dawn raids across the German capital in connection with a series of crimes including robbery and incitement to kill.
220 police officers were involved, including 60 members of a special task force known as the SEK.
Officials say the suspects are from large families of ethnic Arab origin.