No joking matter: legal row brews between Ankara and Berlin over German comedian
Comments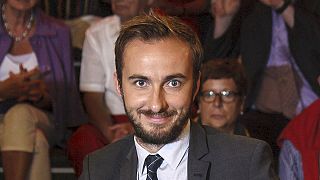 German Chancellor Angela Merkel has underlined the importance of freedom of expression in Germany, as a legal battle is brewing with Turkey over a satirical TV clip.
"For the chancellor freedom of opinion, art and science is one of our country's greatest assets and non-negotiable, from the inside or from the outside," announced government spokesperson Steffen Seibert at a press conference on Tuesday.
It comes after Turkey's president filed a formal complaint against a German comedian. Erdogan called for the prosecution of Jan Böhmermann for performing a potentially libellous satirical poem on the German TV channel ZDF. The poem insinuated the president engaged in bestiality and paedophilia. Under German law, insulting a foreign head of state carries criminal penalties of up to three years in jail. The government must authorise the prosecutors to start a case according to the law.
A translation of the programme can be found here
It came after another satirical show Extra 3 broadcast a song accusing Erdogan of crackdowns on protests and press freedoms. Ankara called for the broadcast to be taken offline and never be broadcast again. In response, Jan Böhmermann used his show Neo Magazin Royale to read out the 'libellous poem' in order to talk about what was and was not legal in Germany.
Satire or slander
The case has divided opinion in Germany and the looks set to test the limits of free speech in the country. Ulrich Schellenberg, President of the German Lawyers Association explained the legal implications.
"Nobody would like to hear something like this about oneself or anyone else on television. I believe that the boundaries of freedom of opinion have been crossed here. However, it remains to be seen whether this can be seen as a piece of art, because much more is allowed in art."
The German Chancellor has been put in an uncomfortable position. She risks losing public support if she allows criminal proceedings to go ahead, but could jeopardise relations with Ankara if she doesn't.