SpaceX rocket has successful landing in Atlantic Ocean
Comments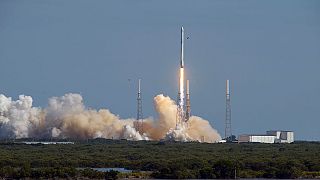 A rocket has made history after its reusable booster landed on a platform in the Atlantic Ocean.
The success could see a new era of reusable rockets and affordable private space travel.
The private SpaceX rocket, which is contracted by Nasa, was carrying an
inflatable room which will be attached to the International Space Station.