Bruce Springsteen cancels concert in protests at transgender law
Comments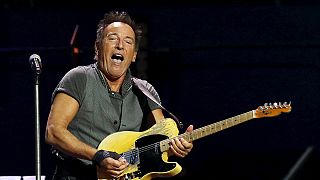 Bruce Springsteen has cancelled his concert in North Carolina in the U.S. in protest at an anti-transgender law.
The new state ruling bans transgender people from using bathrooms that don't match the gender on their birth certificate.
The rock star said it was "an attempt by people who cannot stand the progress our country has made in recognizing the human rights of all of our citizens to overturn that progress."
Tickets for the concert will be refunded.