Gay hairdressers can legally be called "faggots" in France
Comments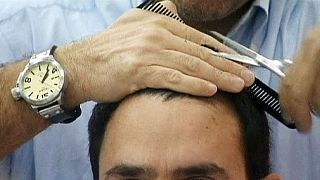 Stylist mistakenly received a text in which the word was used to refer to him
Brought an unfair dismissal claim
Plans to appeal the decision
The news
An employment tribunal in Paris has decided calling a male hairdresser a "faggot" is not homophobic.
The tribunal says this is "because hair salons regularly employ gay people".
The case concerns a stylist who was sacked after not turning up for work due to sickness.
He launched a claim for unfair dismissal after the boss of the salon mistakenly sent him a text in which the word was used to refer to him.
The tribunal agreed the term used was insulting.
However, it decided it could not be considered discriminatory.
The employee, who wants to remain anonymous, was awarded 5,000 euros.
He plans to appeal the decision.
What they are saying
So many out of touch with the real world – BBC News: #Gay slur aimed at hairdresser 'not homophobic' – French ruling https://t.co/3UkYRNTbhT

— Kevin Maxwell (@kevin_maxwell) April 8, 2016
When is a homophobic insult not homophobic? When the target of it is possibly gay. Truly bizarre legal reasoning: https://t.co/7eFbMjXmgP

— Tony McEnery (@TonyMcEnery) April 8, 2016
Gay slur aimed at hairdresser 'not homophobic' – French ruling – https://t.co/6R0LPUPOJm
What a ridiculous decision!

— Ally (@ally_howel) April 8, 2016