Fidel Castro makes rare public appearance at Havana school
Comments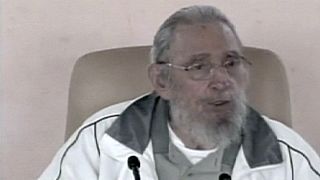 The former Cuban president Fidel Castro has made a rare public appearance.
The 89 year old was visiting a school in Havana named after his late sister in law Vilma Espin.
Fidel Castro passed on power to his brother Raul Castro in 2008 after suffering serious illness. Raul Castro has said he plans to retire in two years time.