Belgium arrests key suspects in Brussels attacks
Comments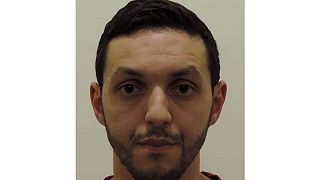 Belgian federal prosecutors have confirmed the arrest of Paris attacks suspect Mohamed Abrini.
The 31-year-old was detained along with four other people on Friday. Abrini has been on Europe's most wanted list since being caught on video in a car two days before the attacks in Paris with Salah Abdeslam, who was arrested three weeks ago.
The prosecutors said they were looking into whether Abrini was also the 'man in the hat' seen at Brussels Airport along with two suspected suicide bombers on March 22, the day of the deadly attacks in the Belgian capital.
Statement by Belgian Prosecutor in English on arrest of #MohamedAbrini and 4 other man #BrusselsAttackspic.twitter.com/Vyu2GgQxzH

— giulia paravicini (@gparavicini) April 8, 2016
Prosecutors named another suspect Osama K, who was filmed buying bags that were later used in the Brussels attacks.
"The investigators are now verifying whether Osama K can be positively identified as being the second person present at the time of the attack in the Maelbeek subway station," Thiery Werts, Federal prosecutor's spokesman announced during a press conference on Friday.
The latest arrests were treated with cautious optimism after previous slip ups in identifying the third bomber in the Brussels attacks. Euronews' correspondent in Brussels James Franey summed up, "This looks like a major breakthrough in the investigation into the Brussels attacks. It seems like the net is closing in on this suspected terror cell."