Brazilian police arrest 10 involved in Rio Olympic ticket scalping
Comments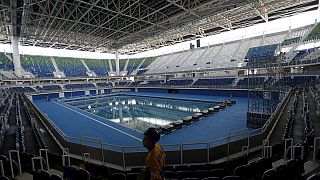 Brazilian police arrested on Thursday ten members of a black-market ring who tried to scalp tickets for this summer's Rio Olympics, even before the actual tickets are issued.
Rio de Janeiro police earlier said the suspects were involved in a scam to resell over 700 legitimately acquired ticket vouchers – soon to be exchanged for the actual tickets – at many times their face value.
It is illegal in Brazil to resell tickets for more than their initial sale price, and Rio 2016 ticket holders could face fines of up to 100 times the ticket face value if caught scalping.
The ten members, nine of whom were from São Paulo and the other from Rio, could face up to two years in jail, police investigators said.
"In one case, a ticket was sold for 10 times the original price from our site," Donovan Ferreti, head of ticket sales for the local organising committee, told Reuters. "The tickets have been blocked in the system, since they have not yet been printed."
Ferreti declined to detail the retail price or the specific sports the tickets were for, but confirmed some of those confiscated were for "high demand" events.
The ticket scalping has widely been regarded as a bit of a paradox, after Rio organisers disclosed last month fewer than half the available tickets for the Olympic had been sold, with the figure for the Paralympics even more disappointing at ten percent.
It is feared an expected record global cumulative television audience of more than four billion will lead to a large number of empty seats when the world's largest sporting event starts in less than five months' time.
The lacklustre ticket sales have been in part attributed to the ongoing political turmoil in Brazil as well as the economic downturn and the mosquito-borne Zika virus.
Olympic officials, however, still remain optimistic given the Brazilians' tendency to buy tickets at the last minute.
Rio Olympic spokesperson Maria Andrada also said on Tuesday he expected sales to increase after next week's draw for the Olympic football tournament, which would let fans know where and when the teams would be playing.