Last Dutch holocaust survivor Jules Schelvis dies aged 95
Comments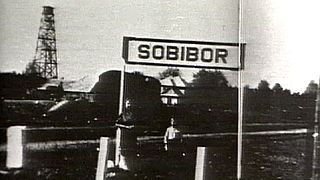 The last holocaust survivor in the Netherlands has died. Jules Schelvis, who had been imprisoned in six different death camps throughout the war, died at his home aged 95.
Most of his family were among the 34,000 Dutch jews to have been murdered by the Nazis.
Schelvis helped to document Nazi crimes in the Sobibor concentration camp, one of three in eastern Poland.