Brussels Airport set to partially reopen at 20 percent capacity
Comments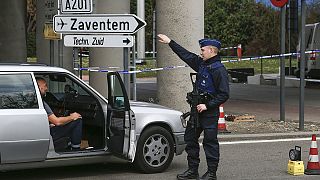 Brussels airport was set to partially reopen on Sunday (April 3) twelve days after its departure lounge was hit by suicide bombers.
There will be far fewer flights and security will be a lot tighter.
Police will systematically check every passenger entering the airport. Bags will be screened prior to check in.
"Before entering the airport building, an initial check will be carried out, a systematic pre-check of all people trying to enter the airport," airport police spokesman Michael Jonniaux told reporters. "We're going to check their travel documents, their ID documents and compare the two."
A new, temporary check-zone will only be able to handle about 800 departing passengers, that's about 20 percent of previous capacity.
Airport police had threatened to strike over what they said were "lax security measures.
The airport is opening for the first time since the March 22 bombings. That attack and a seperate one on a metro train in the city killed thirty-five people.