Brussels: first came the horror, then disbelief. Now questions are being asked.
Comments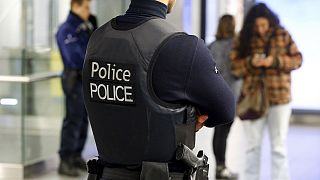 The attacks in Brussels continue to make headlines and lead radio and television bulletins across Europe.
RAI 3 in Italy looks at the backgrounds of the Bakraoui brothers, who are believed to have detonated devices at Brussels Airport and on the metro, and makes an eye-opening discovery close to home in Belgium.
Turkey's TRT traces the Ankara connection. Why was Brahim El Bakraoui in Gaziantep in the summer of 2015?
Russia 24 dissects what it says was a communication breakdown between the authorities in the United States, the Netherlands and Belgium that allowed the Brussels attacks to take place. It follows the debate from New York all the way to the Dutch Parliament.