FC Sunderland's Eboue banned for one year
Comments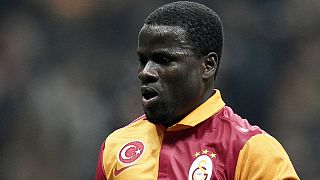 Sunderland players continue to hit the headlines for the wrong reasons after it was announced on Thursday that defender Emmanuel Eboue has been banned for one year because he owes money to his former agent.
The Ivorian was handed the ban by FIFA, which said would be lifted if the player pays the outstanding debt. He has been given four months to do so.
The announcement of Eboue's ban comes a couple of weeks after the club's former winger and former England international Adam Johnson was jailed for six years for sexual activity with schoolgirl.