EgyptAir hijack suspect remanded in custody
Comments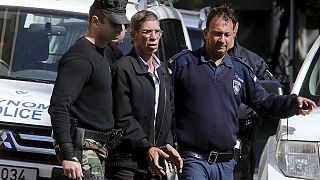 The Egyptian suspect of the EgyptAir plane hijack has been remanded in custody for a further eight days at least.
A court in Larnaca, Cyprus, ordered the extended detention of Seif Eldin Mustafa while an investigation is carried out into the takeover of the plane.
Possible charges include kidnapping, air piracy and threatening behaviour.
Fifty-six passengers, six crew members and a security official were on board the aircraft when it was diverted to Larnaca during a short Alexandria to Cairo flight.
Cypriot authorities say it is too early to talk about extraditing Mustafa.