The week that changed Brussels forever
Comments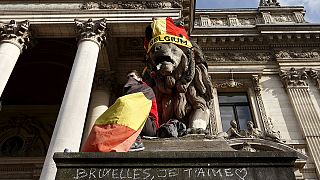 Tuesday 22nd March, 2016 – The unthinkable happens – once again
Brussels becomes the second western European capital in less than four months to experience a deadly terrorist attack
0759 – Bombs explode at check-in desks 11 and two at Brussels International Airport departures hall
0915 – At least one suicide bomber detonates a device on a train in a tunnel near Maelbeek metro station in the centre of Brussels.
At least 31 people die and more than 200 are injured.
The Belgian capital plunges into lockdown. Airport, rail links, main railway stations and metro system are all shut down
Thousands stranded at airport and across the city
ISIL

claims it was behind the attacks
CCTV

footage released of 3 airport suspects
Eiffel Tower, Brandenburg Gate and other world monuments light up in red, gold and black of Belgian flag.
In their own words
---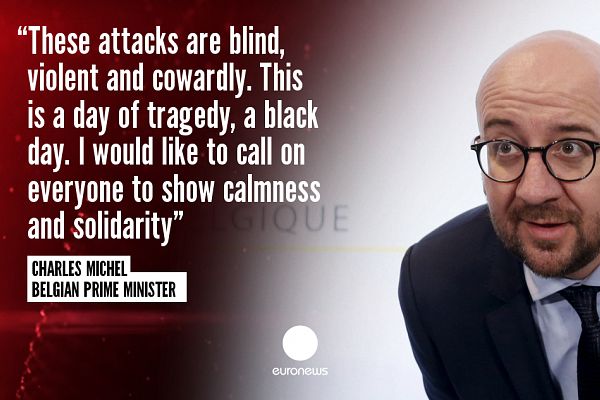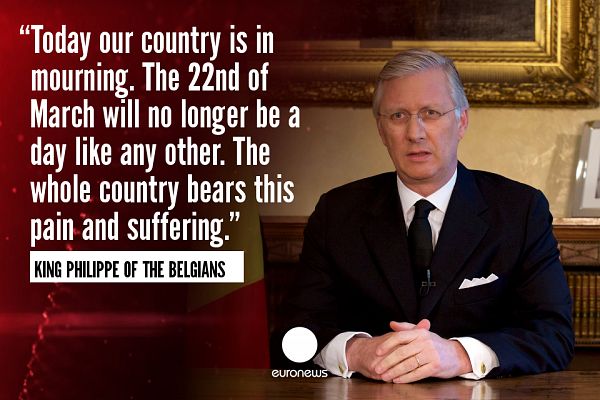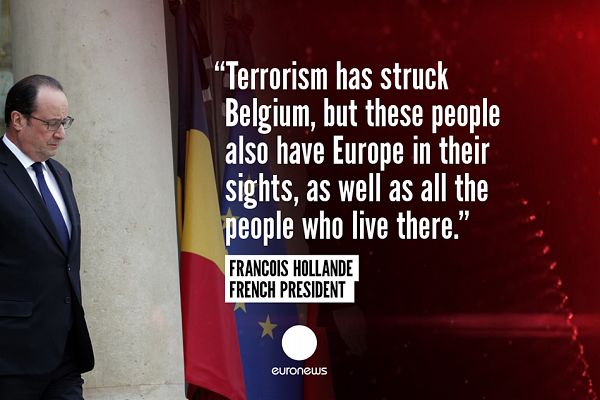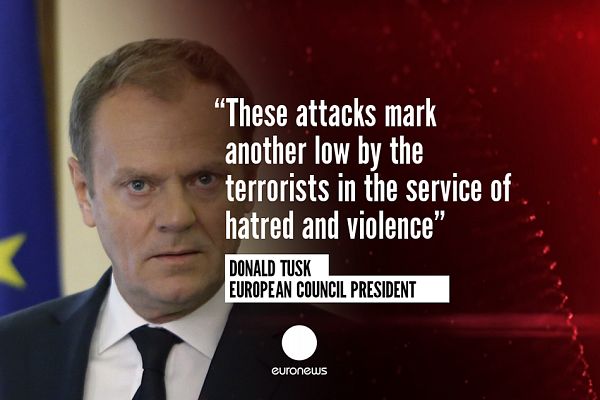 This morning in Cuba, POTUS</a> made a statement on the attacks in <a href="https://twitter.com/hashtag/Brussels?src=hash">#Brussels</a>. <a href="https://t.co/PBKqYeVg8A">https://t.co/PBKqYeVg8A</a></p>&mdash; Josh Earnest (PressSec) 22 de marzo de 2016
"The people of the United States offer their support and their solidarity to the people of Belgium. These are outrageous attacks against innocent people."
US President Barack Obama interrupts his historic visit to Cuba to comment on the events half a world away.
---
Wednesday 23rd March – Accusations fly as Belgium begins to mourn
Belgian-born Ibrahim (Brahim) el Bakraoui and his brother Khalid identified as airport and metro suicide bombers
Paris attacks suspect Najim Laachraoui identified as second airport bomber
Belgium declares three days of national mourning
Officials say bomb-making equipment, including a suitcase full of nails, found during a Tuesday-night raid on an apartment in Schaerbeek neighbourhood of Brussels connected to the attackers
Belgium's threat level raised to 4 – the highest
Belgian authorities face international criticism
"The Brussels attacks hit in the heart of Europe. In this situation we are all Belgian, because to be Belgian is to be European."
Dimítris Avramópoulos, EU Commissioner for Migration, Home Affairs and Citizenship thinks the decision to attack Brussels was a strategic one.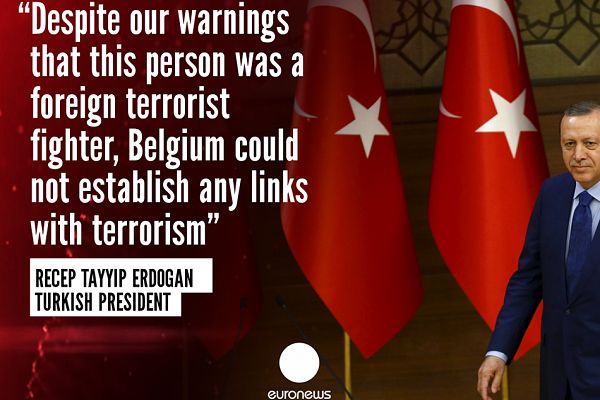 "At that time, he was not known here for terrorism. He was a common law criminal out on parole."
Belgian Justice Minister Koen Geens rejects criticism from Turkey
"There are probably around 40 nationalities among the dead and injured."
Belgian Foreign Minister Didier Reynders says the events in Brussels have direct implications for the wider world.
3-year-old twin girls lose their mother in Brussels bombing; attack's first confirmed victim https://t.co/61S8MdTSE9

— The New York Times (@nytimes) March 22, 2016
"The girls had been playing and Christopher followed them out of the gate area when the explosion occurred suddenly. Christopher could not find Adelma." – the brother of Adelma Tapia Ruiz, the mother of three-year-old twins and the first victim to be identified, explains how his sister lost her life at Brussels Airport.
"There are a number of people related to yesterday's attacks still at large in our country, who still pose a danger to our country." – the head of Belgium's threat analysis centre OCAMPaul Van Tigchelt says the police hunt is continuing.
"We must clearly address the shortcomings of the Belgian security services," – EU Commissioner for Digital Economy and Society Günther Oettinger tells the German newspaper Bild there is not enough cooperation between the Belgian security services.
"in a rush, don't know what to do, being hunted everywhere, not safe, and if this goes on, I will end up in a cell" – statement found saved onto a computer found dumped in a litter bin in Schaerbeek, alleged to be from airport bomber Brahim el-Bakrouai.
Prosecutor:
Khalid El Bakraoui (left) was #Brussels metro bomber
Brahim El Bakraoui (right) was an airport bomber pic.twitter.com/Y2LL5C2Nm8

—

CNN

Breaking News (@cnnbrk) March 23, 2016
---
Thursday 24th March – "Responsibility and resignations"
Interior Minister Jan Jambon, Foreign Minister Didier Reynders and Justice Minister Koen Geens face questions in Belgium's federal parliament related to Tuesday's bombings
Jambon and Koens resign. Belgian Prime Minister Charles Michel refuses to accept their resignations.
Paris attacks suspect Salah Abdeslam tells a Brussels court he had no knowledge of Tuesday's bombings
The hunt continues for third attacker wearing hat and glasses pictured on airport

CCTV
Airport closed until at least Saturday
Arrests:
Fayçal C
(arrested outside federal prosecutor's office in Brussels and charged with terrorism offences, police will not confirm Belgian media claims he is third man seen on airport
CCTV
footage Fayçal Cheffou)
Aboubakar A
(charged with participating in terrorist activities)
Further arrest reported, no details given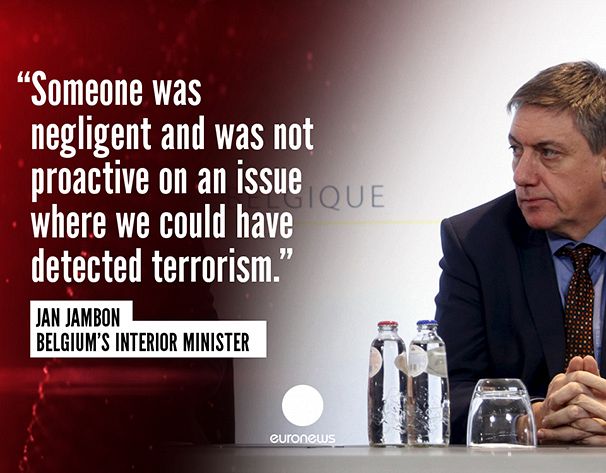 ---
Friday 25th March – - Arrests continue, John Kerry arrives. Tributes come in for the victims
Belgium's threat level reduced to 3
US Secretary of State John Kerry visits Brussels
Arrests:
Rabah N
(charged with participating in terrorist activities in relation to alleged attack on the outskirts of Paris)
Abderamane A
(shot by police at tram stop in Brussels, arrested)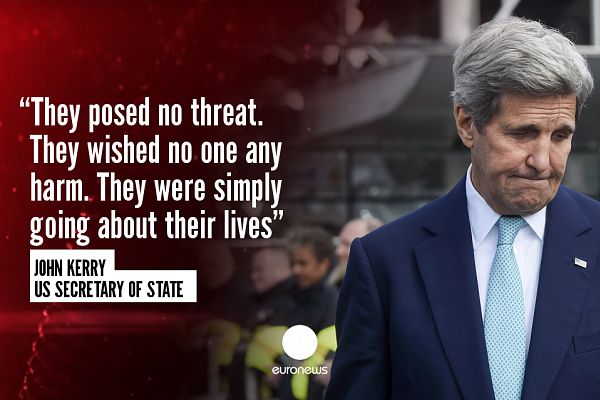 *"There is no alibi. Even if it is your father, your son, your daughter, there is no question. You cannot protect these people. Our faith forbids it." – *Molenbeek imam Jamal Zari tells his congregation nothing can explain or justify protecting people who are dangerous to society.
British man David Dixon, 51, confirmed dead in Brussels attacks https://t.co/QEkne6KKzhpic.twitter.com/pAKfbPzsek

— The Sun (@TheSun) March 26, 2016
"At this most painful time, our family would gratefully appreciate it we could be left alone to grieve in private" – 50-year-old Briton David Dixon contacted relatives to say he was safe after news of the airport bombs broke. He later lost his life in the Maelbeek metro attack.
---
Saturday 26th March – "The peace march is off, but the grieving goes on"
A "March for Peace" planned for Sunday in Brussels city centre is cancelled due to security concerns>
Brussels Airport building "stable" but flights will not resume before next Tuesday "at the earliest"
Le poignant témoignage de Michel Visart, journaliste à la RTBF qui a perdu sa fille dans les … https://t.co/ByuPwOe0KV

— lalibre.be (@lalibrebe) March 26, 2016
"In the future, if we want a different world, we will need respect and tolerance. I do not want to sound pathetic, but we will also need love. And we owe that to all the Laurianes of this world." – Michel Visart, a journalist at Belgian state broadcaster RTBF, whose daughter Lauriane died at Maelbeek metro station.
Brussels Airport is starting preparations to partially resume passenger flights, but not before Tuesday 29 March. https://t.co/cL2dX884UV

— Brussels Airport (@BrusselsAirport) 26 Μαρτίου 2016
---
Sunday 27th March – Peace gathering turns violent
101 people still in hospital
4 of those killed still not identified
"Robust" security measures in Brussels for Easter – one of the most important festivals of Christian calendar
Water cannon used in central Brussels as far-right demonstrators clash with police
"This is our home. The state, Daesh accomplice" – chants by an estimated 300 far-right agitators at victims' memorial at the Place de la Bourse.
"Fascists! Fascists! We're not having it!" – mourners shouted back.
"I am appalled..that such thugs have come to provoke residents at the site of their memorial." – Brussels Mayor Yvan Mayeur.
Arrests:
Algerian national (40-year-old Djamal Eddine Ouali)
wanted in Belgium in connection with November's Paris attacks is arrested in Salerno, southern Italy on charges of "aiding illegal immigration".
---
Monday 28th March – Death toll revised upwards
Death toll revised to 35
"Four of those injured have died in hospital. Medical teams did everything they could. The total number of victims is 35. Courage to their families." – Belgian Social Affairs and Health Minister Maggie De Block confirms the higher death toll from the attacks.
Arrests:
In Brussels, three more people charged with terrorism offences relating to last Tuesday's attacks. A fourth released without charge.
---
Euronews likes:
Facebook safety check – thousands were able to let family and friends know they were safe
#portesouvertes – residents of Brussels opened their doors to those stranded in town by the shutdown on public transport
The impromptu shrine in memory of the victims that grew up around the Place de la Bourse in Brussels city centre from Tuesday evening.
---
Sources
The Guardian, The Observer, Daily Mail, Hartlepool Mail, La Libre Belgique, Le Soir, Bild, Le Monde, Le Figaro, Liberation, Reuters, AFP, AP, Politico Europe, BBC, France Info