Video footage of suicide bomb attack on Iraq football match
Comments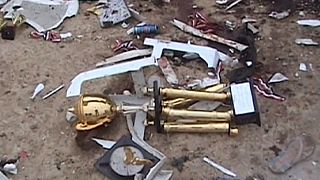 Amateur footage captures the moment a suicide bomber struck a football match in a town south of Baghdad. The game had just finished and trophies were being handed out when the blast occurred.
At least 41 people were killed, including the local mayor while 95 were wounded in the attack.
ISIL has claimed responsibility via a statement posted online. The militant group has been carrying out a string of suicide bombings in and around the capital as they battle against government forces in the north and west.
The latest attack came as Iraqi military announced the recapture of Kubeisa in western Anbar province from ISIL fighters.
On Thursday, the militant group suffered a series of defeats in Iraq's northern Nineveh province, being pushed out of a series of villages under heavy coalition airstrikes.
According to analysts more insurgent style attacks in Iraq and internationally are expected as ISIL loses ground.