Brussels March Against Fear is called off over security concerns
Comments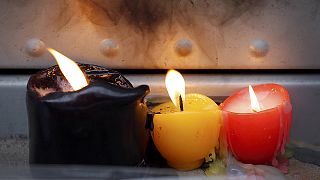 The March Against Fear scheduled to take place in Brussels has been called off.
The rally due to be held Sunday was organised to encourage solidarity in the country hit by deadly suicide bombings on Tuesday.
Citing security concerns, the Brussels mayor called for the march to be postponed to a later date:
"We share the emotion of the population and we prefer to leave the security forces working (on the investigation) so we ask that the march that many people, us included, want to participate in would be postponed by a few weeks"
The terror threat levels remains at level 3 out of 4 following the attacks meaning a rally would require considerable manpower from police forces already stretched by investigations.
A makeshift memorial in the city's centre continues to attract thousands, uniting Belgium in a time of grief.