Syrian government forces enter ISIL-held Palmyra - state TV
Comments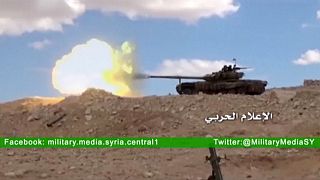 Syrian state TV says government forces have entered the historic town of Palmyra, held by the so-called Islamic State group since May.
The army has been trying to retake the town where ISIL militants blew up ancient monuments.
Russian news agencies say a Russian special forces officer was killed near Palmyra while directing airstrikes at ISIL targets.