Football for Friendship ready for fourth edition
Comments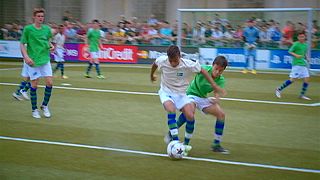 The fourth edition of the Football for Friendship will take place in May it was confirmed this week.
Kids from around the club will gather in Milan to take part in the event, the aim of which is to promote essential values embodied by football, such as respect for other cultures and nationalities, equality and a healthy lifestyle through the love of sport.
This season, young footballers from Africa and South America are taking part in the programme for the first time while the overall number of participating countries has grown from 24 last year to 32.
The ambassador of the project is German footballing legend Franz Beckenbauer and the tournament will take place 26-29 May – the same weekend as the Uefa Champions League final which is also in Milan.