Brother of Brussels terror suspect Laachraoui speaks out on links to Paris attacks
Comments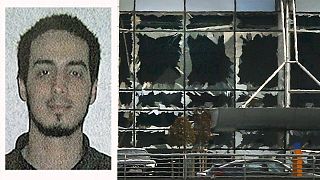 The brother of suspected Brussels suicide bomber Najim Laachraoui has spoken out about the sibling he knew before radicalisation took hold.
At least 31 people were killed and 260 injured in Tuesday's explosions in Brussels, at the airport and a metro station.
Najim Laachraoui, a 25-year-old Belgian brought up in Brussels, was one of the bombers at the airport, according to security sources.
In a statement, Najim's brother, former Belgian Taekwondo champion Mourad Laachraoui said he "firmly condemns" the actions of his brother.
Mourad Laachroui, 20, also held a news conference in Brussels on Thursday, during which he described the sibling he remembered.
"He (Najim Laachraoui) was a nice guy, and most of all intelligent. There you are, that's how I will remember him."
A veteran Islamist fighter in Syria, Najim Laachraoui is also suspected of making explosive belts for the Paris attacks in November, in which 130 people were killed.
"After the Paris attacks, our house was searched, nothing more," Mourad told the Brussels news conference.
"It's over, I try to turn the page. I don't need to understand. What's done is done."
Mourad said no-one in his family saw any change in Najim before he called them in 2013 to say he had left for Syria and subsequently broke off contact with them.