Paris terror suspect Abdeslam's fingerprints 'found in raided Brussels flat'
Comments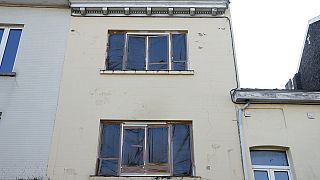 The fingerprints of Paris terror attacks suspect Salah Abdeslam have been found at a flat in Brussels, according to Belgian authorities.
The Belgian Federal Prosecutor confirmed the suspect's prints and traces of DNA were discovered in the apartment which was the site of a shootout with police on Tuesday. One gunman was killed but two other suspects remain at large.
Public Broadcaster RTBF has reported that Abdeslam may be one of the suspects who escaped the police operation. RTBF also reported that the gunman killed during the raid, Mohamed Belkaïd, was involved in the attacks in Paris.
Abdelslam is wanted in relation to his alleged involvement in the November 13th terror attacks in Paris which claimed the lives of 130 people.
Investigators believe he may have been the driver of a car which dropped off three suicide bombers near the Stade de France, one of the attack sites.