Kerry declares ISIL violence against minorities 'genocide'
Comments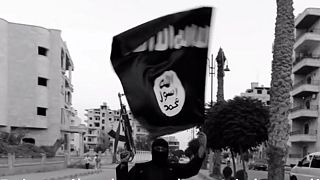 US Secretary of State John Kerry says that violence by the group calling itself Islamic State (ISIL) against religious minorities was genocide.
Kerry told reporters that the United States would do everything it could to hold ISIL accountable. He refered to the group using derogatory term "Daesh."
"Daesh is genocidal by self-proclamation by ideology and by actions in what it says what it believes and what it does," said Kerry. "Daesh is also responsible for crimes against humanity and ethnic cleansing directed at these same groups and in some cases also against Sunni Muslims, Kurds and other minorities."
Two years ago ISIL fighters captured hundreds of minority Christians and Yazidis in northern Iraq. Even non-Sunni Muslims living within the group were forced to convert or face death.
ISIL consider the beliefs of the Yazidi people an affront to Islam.
Naming the crimes 'genocide' could make it easier for the US to argue for greater action against ISIL, but it does not create a legal obligation for the US to do so.