Four arrested during counter-terrorism operation in France
Comments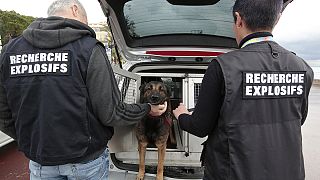 Four people have been arrested in Paris as part of a wider investigation into a possible plot to stage an attack in France.
Three men and a woman were reportedly arrested at dawn in the 18th district of the city and the nearby region of Seine-Saint-Denis on the suspicion they were planning an attack.
French Interior Minister Bernard Cazeneuve says officials have information suggesting violent attacks were being put together in France.
"We think there could have been contact with people in Syria and members of Islamic State," he said.
Officers say at least one of those arrested, a 28-year-old French national, has been living under house arrest since last month, under new rules imposed after the November attacks in France.
His partner has also been arrested, along with two French brothers of Turkish origin.