Eurostar profits lower due to Paris attacks, migrant disruption and stronger pound
Comments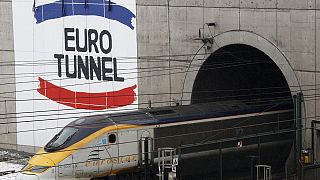 Eurostar is blaming the Paris terrorist attacks and disruptions from migrants getting on to French train tracks for a drop in profits last year.
The cross-Channel train operator also said the stronger value of the pound had an effect.
Its underlying operating profit for 2015 was 34 million pounds (43 million euros) down from 55 million pounds in 2014.
It reported passenger numbers were stable at 10.4 million, though there was a "sharp drop" in travellers after the November 2015 terror attacks in Paris.
Chief executive Nicolas Petrovic said: "After a challenging end to 2015, trading is picking up and the outlook for the summer is positive" as it introduces new trains and passenger number increased in the first two months of 2016.
Eight of the new e320 trains, which can carry 20 percent more passengers, are now running on the London-Paris route.