Arab League picks Egypt's Aboul-Gheit as new chief with Middle East in turmoil
Comments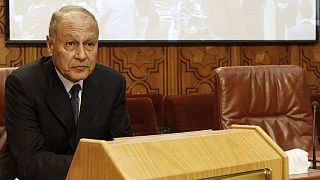 The Arab League's appointment of a veteran Egyptian diplomat from the Mubarak era as its new head comes at a crucial time for the Middle East.
Ahmed Aboul-Gheit is a former ambassador to the UN and also served as Egypt's foreign minister.
The only contender for the post, he was picked in a late-night session in Cairo.
He will have to deal with the battle against ISIL, the five-year long Syrian civil war and the conflict in Yemen both of which have seen regional rivals Iran and Saudi Arabia back opposing sides.
Aboul-Gheit, who is due to take over in July, will replace Nabil EL-Araby – another ex-Egyptian foreign minister from the time of the transitional government after the 2011 uprising – who said in February that he would not be seeking a second mandate.
The vote was delayed to take account of reservations from Qatar over his appointment, expressed by the small Gulf state's foreign minister Mohammad bin Abdulrahman bin Jassim Al-Thani.
Qatar reportedly accuses Aboul-Gheit of having taken a hostile stance towards Doha, and relations between Egypt and Qatar soured over the Muslim Brotherhood movement.
"Many challenges and intensely complicated issues await the new secretary general. The most prominent is how to resolve Arab countries' differences in order to reach common decisions which can be implemented on the ground," said euronews' correspondent in Cairo, Mohammed Shaikhibrahim.