Dutch king and queen visit the Louvre museum
Comments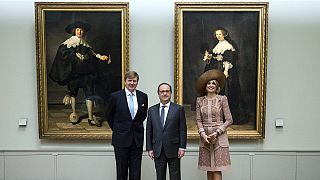 The king and queen of the Netherlands have paid a visit to the Louvre museum in Paris.
The royal couple are on a two-day visit to France.
They spent some time in the Salle Rembrandt, which holds a varied collection of the Dutch painter Rembrandt.
The French president received the king and queen at the Elysee Palace after their museum visit.