Sharapova doping case not the tip of iceberg - WADA chief Reedie
Comments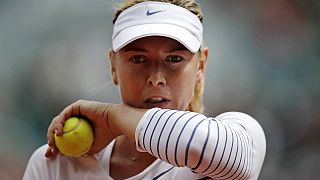 Maria Sharapova's recent admission of a failed drug test for Meldonium further shines the spotlight on Eastern European countries' problems with doping according to President of the World Anti Doping Agency Sir Craig Reedie.
Since Sharapova's failed test at the Australian Open, two Ukrainian biathletes and a cyclist and ice dancer from Russia have been banned for using the drug, which aids oxygen uptake and endurance and became a banned substance in January.
Reedie: "I think it would be difficult to describe as the tip of the iceberg, because I have a feeling that the number of positives test we have had (for Meldonium) the iceberg is probably there. It seems to a drug of choice in that part of the world (Eastern Europe) and they are being caught, so the system works"
Former WADA chief Dick Pound was sceptical about Sharapova's comments that she had been taking the drug for the past decade due to numerous health reasons.
Pound said: "One of the issues that will have to be dealt with is that the use of this product (Meldonium) for therapeutic purposes is not a long term, you use it for a single intervention for weeks or months maybe but not for 10 years in a row."
Sharapova's tennis career is now in jeopardy.
The highest-earning female athlete in the world for the past 11 years will be provisionally suspended from 12 March and could face up to a four-year ban.