Iran launches ballistic missiles during drill, claim reports
Comments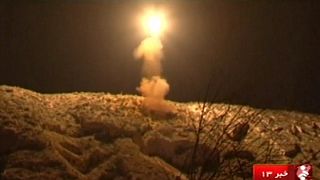 Iran's official news agency says the country's revolutionary guard has launched several ballistic missiles during a military exercise.
In January, the United States imposed new sanctions linked to the ballistic missile programme.
The US said that if the reports about fresh ballistic tests are confirmed, it planned to raise the issue at the UN security council and push for an "appropriate response."
"We're aware of and following closely the reports that Iran has just conducted several ballistic missile tests," said State Department spokesman Mark Toner, saying that such tests would not violate the July 14 Iran nuclear agreement. "If confirmed, we intend to raise the matter in the UN Security Council."
"We will also encourage a serious review of the incident and press for an appropriate response," Toner added. "We also continue to aggressively apply our unilateral tools to counter threats from Iran's missile program."
Iran claims to have surface-to-surface missiles with a 2,000 kilometre range, capable of striking Israel and US military bases in the region, reports the Associated Press news agency.
Now reading // nytimesworld</a>: Iran staged nationwide ballistic missile tests, state TV said <a href="https://t.co/50THEzff00">https://t.co/50THEzff00</a> <a href="https://t.co/ApnhZC4CI0">pic.twitter.com/ApnhZC4CI0</a></p>&mdash; Embassy of Israel (IsraelinUSA) March 8, 2016