Tributes to email godfather Ray Tomlinson
Comments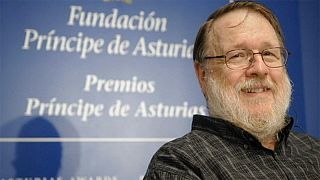 He quite literally changed our world.
Tributes have poured in to American Ray Tomlinson, considered to be the godfather of email, following his death at the weekend at the age of 74, reportedly from a heart attack.
"A true technology pioneer, Ray was the man who brought us email in the early days of networked computers," said Mike Doble, a spokesman for Tomlinson's employer, Raytheon Company.
Internet pioneer Vinton Cerf called his death "very sad news."
Originally from Amsterdam, New York, Tomlinson sent the first ever e-mail back in 1971, setting in motion a
form of communication that has revolutionised communications in the public and private sphere.
"Thank you, Ray Tomlinson, for inventing email and putting the @ sign on the map," read a Tweet from Gmail's official Twitter account.
Thank you, Ray Tomlinson, for inventing email and putting the @ sign on the map. #RIP

— Gmail (@gmail) 6 mars 2016